TRUSTED • LOCAL • INDEPENDENT
Prosper Insurance is an independent insurance agency in San Diego, CA. We service the residents of San Diego and surrounding communities, as well as the entire state of California. If you're looking for a more full service experience from your insurance provider, Prosper Insurance Solutions is the agency you should call today!
"Todd has the best car insurance rates in San Diego. I check rates every time mine expires. His customer service is A+. I have been with him for 7 years. He actually answers his phone. Mercury has been very good with the claim I did file also"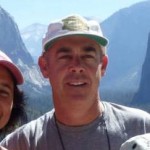 Scott O.